"我没有故意移动误导任何人。我没有直到今天,我没有。"
【宣称】
当时的美国乔·拜登参议员在承认抄袭和夸大其学术成绩后退出 1988 年的总统竞选。
【结论】
真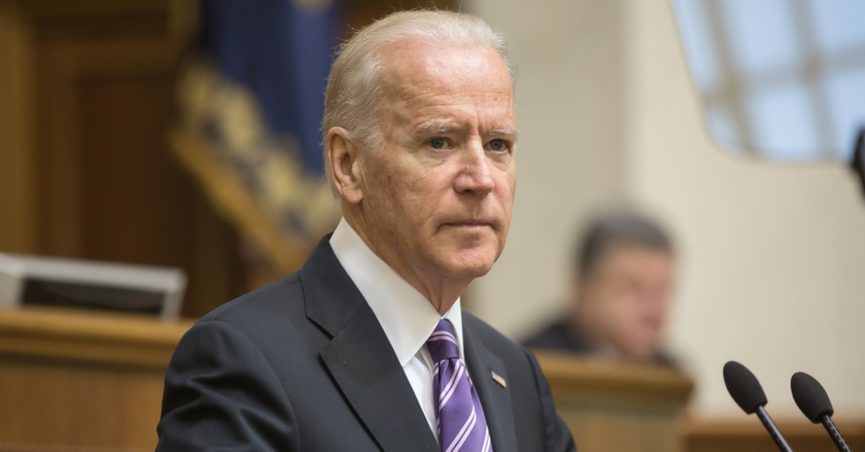 【原文】
When former U.S. Sen. Joe Biden of Delaware announced his candidacy for the 2020 Democratic presidential nomination, it did not mark not his first attempt to gain election to the highest office in the U.S. He also sought the Democratic nomination in 2008 but dropped out well before the convention after a poor showing in the Iowa Caucus. He was then chosen to be nominee Barack Obama's running mate and went on to serve two terms as vice president.
Biden also sought the U.S. presidency in 1988, although his candidacy was cut short by accusations he had plagiarized material and exaggerated his academic record. These "character issues" re-surfaced in partisan social media posts that proliferated after Biden launched his 2020 presidential bid in April 2019. Facebook pages with names such as "Elect Trump 2020," "Breitbart's Bunker," and "Being Libertarian" shared a video clip they maintained showed Biden announcing in 1988 that he was bowing out of the presidential campaign:
This TV news snippet does, in fact, show Biden at a press conference announcing his withdrawal from the 1988 presidential race, although it actually took place on 23 September 1987 and not in 1988, as stated in the Facebook post. (A full video of the press conference is available on C-SPAN.org.)
The lede of the Chicago Tribune's report on Biden's withdrawal read as follows:
Sen. Joseph Biden of Delaware, whose campaign for president has been damaged by admissions of plagiarism and embellishing his academic record, withdrew from the race for the 1988 Democratic nomination, saying the "exaggerated shadow" of his mistakes had begun "to obscure the essence of my candidacy."

Biden, 44, called a news conference to say he was ending his campaign with "incredible reluctance" and that he was "angry at myself for having to make this choice" between running for president and leading the fight against the nomination of Judge Robert Bork to the U.S. Supreme Court.
Biden also claimed in the New Hampshire speech that he had attended law school "on a full academic scholarship," but the records show his scholarship only covered about half of his tuition.
Biden said he was "frustrated" and "angry as hell" about the media reports. "I exaggerate when I'm angry, but I've never gone around telling people things that aren't true about me," he told the New York Times. "It's so easy to make things look like there's something sinister about them."
But the damage was done. On 23 September 1987, two days after the discrepancies between his public statements and the academic record were reported, Biden announced his withdrawal from the race. He admitted making mistakes — unintentional mistakes, he said — but insisted that the public's perception of his character had been skewed by the "exaggerated shadow" of his mistakes as portrayed in the press and by his political opponents.
He would later write in his memoir, Promises to Keep: On Life and Politics (Random House, 2007), that he only had himself to blame:
When I stopped trying to explain to everybody and thought it through, the blame fell totally on me. Maybe the reporters traveling with me had seen me credit Kinnock over and over, but it was Joe Biden who forgot to credit Kinnock at the State Fair debate. I had been immature and skipped class and blown the Legal Methods paper. I was the one who thought it was good enough to just get by in law school. I lost my temper in New Hampshire. What I'd said about my academic achievements was just faulty memory or lack of knowledge. I hadn't remembered where I finished in my law school class. I hadn't cared. But to say "Wanna compare IQs?" was so stupid. All of it was my fault, and I didn't want to compound the mistakes.
Help Supercharge Snopes For 2020
We have big plans. We need your help.