批评一系列选民身份证限制的人提供了充分证据,证明这些法律会对美洲原住民产生不成比例的影响。
【宣称】
H.B. 1369,北达科他州选民身份证法,包括不成比例地影响美国原住民选民的限制。
【结论】
真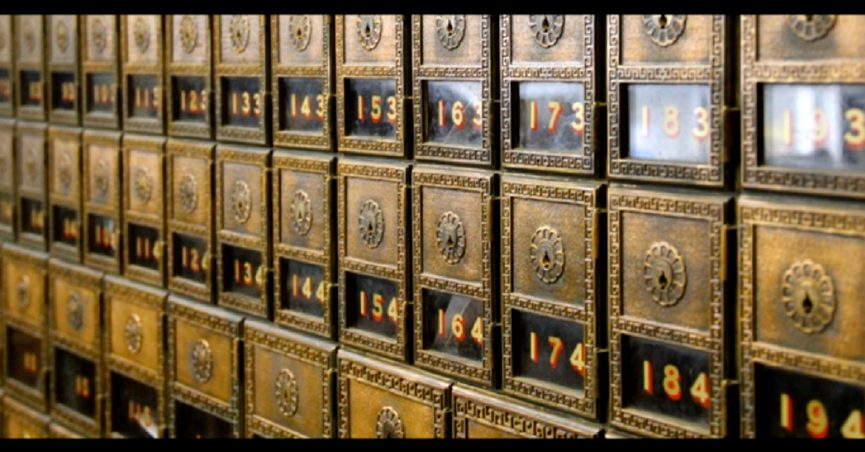 【原文】
In October 2018, with the November mid-term elections just weeks away, reports emerged that the U.S. Supreme Court had issued a ruling that would keep in place North Dakota laws which, according to their critics, could prevent thousands of Native Americans — who favor Democratic candidates — from casting their ballots.
On 12 October, the NDN Collective, a group that advocates on behalf of the rights of indigenous peoples, posted a widely-shared meme with the message that "The government [says] if you're a tribal resident, you get a PO Box, not a street address. Also the government [says] you can only vote with a street address. THIS is voter suppression, North Dakota":
As NDN indicated, these words were originally published by the social justice activist Brittany Packnett, in a tweet the previous day:
The government: if you're a tribal resident, you get a PO Box, not a street address.

Also the government: you can only vote with a street address.

THIS is voter suppression, North Dakota. //t.co/yjvNvJQVDw

— Brittany Packnett (@MsPackyetti) October 11, 2018
On 13 October, the progressive writer Brandon Weber posted the same meme along with his own introductory message: "The U. S. 'Supreme' Court this week agreed to allow the elimination of voting rights for 70,000 Native Americans in North Dakota alone. This is an attack on all voters."
The Supreme Court's Involvement
The Native American voters and their attorneys then took the case to the highest court in the country, filing a motion on 28 September which asked the U.S. Supreme Court to vacate the Eighth Circuit's ruling. This would have left District Court Hovland's order in place, preventing North Dakota from requiring residential address IDs for voting in November.
However, on 9 October the Supreme Court voted to deny the motion brought by Brakebill and the other plaintiffs. (Contrary to one viral rumor, Justice Brett Kavanaugh did not take part in the court's deliberations.) This meant that Hovland's order, which required North Dakota to accept IDs that list P.O. box addresses, was suspended, leaving the provisions of H.B. 1369 in place and forcing tens of thousands of would-be voters to obtain acceptable forms of ID by November.
Justices Ruth Bader Ginsburg and Elena Kagan both dissented from the court's majority ruling, with Ginsburg writing:
The risk of voter confusion appears severe here because the injunction against requiring residential-address identification was in force during the primary election and because the Secretary of State's website announced for months the ID requirements as they existed under that injunction. Reasonable voters may well assume that the IDs allowing them to vote in the primary election would remain valid in the general election.

If the Eighth Circuit's stay is not vacated, the risk of disfranchisement is large. The Eighth Circuit observed that voters have a month to "adapt" to the new regime. But that observation overlooks specific factfindings by the District Court:

(1) 70,000 North Dakota residents — almost 20% of the turnout in a regular quadrennial election — lack a qualifying ID; and (2) approximately 18,000 North Dakota residents also lack supplemental documentation sufficient to permit them to vote without a qualifying ID.
It's important to note that, contrary to some news reports, the U.S. Supreme Court did not precisely "uphold" North Dakota's voter ID laws on 9 October 2018.
The court did not issue any ruling on the constitutional or legal merits of H.B. 1369 itself (or 1332 and 1333, which remain on the statute books but are unenforced due to Hovland's 2016 District Court injunction). Rather, the Supreme Court issued a very narrowly defined ruling on a specific legal question, leaving a lower court's ruling in place by declining to reverse the Eighth Circuit's stay of the U.S. District Court's injunction covering the state of North Dakota's enforcement of H.B. 1369.
It is true that many tribal members in North Dakota do not have residential street addresses and instead rely upon P.O. boxes, thus leaving them vulnerable to the restrictions implemented under H.B. 1369.
However, Secretary of State Jaeger has written to tribal leaders, outlining the process by which anyone without a street address can acquire one and then obtain written confirmation of the new address — either as a means of obtaining a new form of ID, or as supplemental documentation (as allowed under H.B. 1369) to be brought to a polling station on Election Day:
If you encounter anyone who says to you that they do not have a residential street address to provide to either the [Department of Transport] or the tribal government to obtain an ID, please encourage them to reach out to the 911 Coordinator in the county in which their residence exists to start the simple process to have the address assigned.

The North Dakota Association of Counties maintains a list of all 53 County 911 Coordinators. A simple phone call to this individual can start this no charge process that can usually be completed in an hour or less when the individual can describe the location of the home. After the address is assigned, the office assigning it will provide a letter upon request that confirms this new address. This letter can be used either to obtain an ID or as supplemental documentation for voting purposes for those individuals whose ID includes a mailing address rather than a residential address.
Help Supercharge Snopes For 2020
We have big plans. We need your help.