巴基斯坦歌手 Meesha Shafi 和 Ali Zafar 之间最大的性骚扰案暴露了该国的网络法如何用于控告者。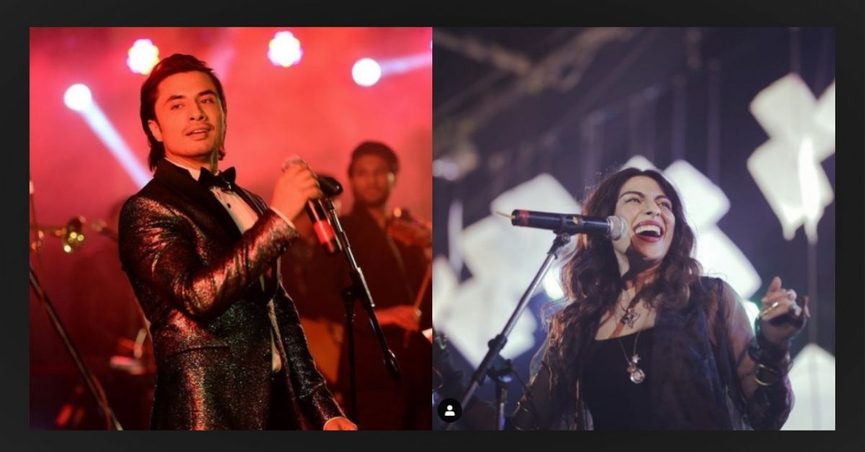 【原文】
When the #MeToo movement went viral globally in 2017, it was largely lauded for breaking the culture of silence around sexual harassment and abuse in the workplace. But alongside this exposure came a deluge of online hate, and in Pakistan in particular, the backlash could be weaponized by the law.
In April 2018, Meesha Shafi, a prominent singer and actor, posted on Twitter, accusing Ali Zafar, one of Pakistan's most famous pop stars and actors, of sexual harassment. Subsequently, other accusers came forward on the platform, describing more instances of his alleged harassment, all of which he denied, while others tweeted in support of Shafi.
The accusations set off years of litigation, a media frenzy of misinformation, and highlighted the ways defamation cases can impact accusations of sexual harassment, particularly in a country where women and vulnerable groups have long mistrusted authorities in addressing gender-based crimes. In 2020 alone, cases of rape and violence against women in Pakistan made international headlines. An estimated 1,000 "honor" killings take place every year, which largely impact women. And in most instances, justice is hard to come by for the victims. 
Online misinformation appeared to be a key feature in this particular story, leading readers who were following the accusations to ask Snopes to break down the facts. Many online assumed — and Zafar himself would argue — that he was innocent in the eyes of the law. Zafar claimed that the accusations were a coordinated social media campaign against him. Zafar also suggested that Shafi was trying to use the attention to raise her profile, move to Canada, and be "another Malala."
Given the case's prominence in the region, and the implications it could have for the #MeToo movement, we noticed that not many people actually knew what was going on with the case in the courts. We reached out to the legal teams on both sides. Below, we unpack what we know from court records and interviews. 
These events would impact the ongoing civil defamation case because a number of the accused being investigated by the FIA were also witnesses for Shafi's defense. In October 2020, soon after they received notices of the criminal investigation against them, and more than a year after their reported harassment and intimidation began, one witness for Shafi who described a past uncomfortable situation with Zafar posted an apology to him on Twitter, retracting her account of his alleged harassment.
Jillani, Shafi's lawyer, described the FIA's criminal case against the nine people as prejudicial to the civil defamation case against Shafi: "[Witnesses] are not being given time to seek remedies in the criminal case […] the sole purpose of the FIR was to coerce them into retraction or silence." And in at least one witness' case, the retraction did take place.
Zafar's legal team did not respond to our requests for comment, but in an interview with Time magazine, one of his lawyers denied that the cyber crime complaint was an attempt to intimidate witnesses. The accusers had their opportunity to give statements to investigators and substantiate their claims, she said. We will update this story with more information in the event that we hear from Zafar's team. 
Others, however, have been more vocal. Leena Ghani, one of the accused in the FIA's criminal investigation and a witness for Shafi, posted a Twitter thread (Note: this thread contains graphic language of sexual violence) detailing her online harassment since she went public against Zafar. She filed a complaint with the FIA in April 2020 about the harassment and threats against her. She told Snopes that the FIA still has not followed up on her complaint, and she continues to receive online threats. 
Who Lost and Who Won?
Even as social media is abuzz with claims that Zafar is completely innocent, no one has won any of these cases at the moment. The sexual harassment complaint was dismissed on the technicality that workplace harassment laws did not cover the two musicians. "The [sexual harassment] case hasn't been addressed on its merits," Nighat Dad, another one of Shafi's lawyers, told us. "The defamation and harassment cases are linked," Dad said. "If they don't listen to our sexual harassment case, then it [could be] designated as defamation."
Other rumors bolstered by Zafar, including that Shafi was trying to use this case to gain international recognition to help her get Canadian nationality, were denied by Shafi's legal team. "Meesha has been a resident of Canada since 2016," Jillani told us. "Which was two years before she made the allegations."
The anonymous individual facing a criminal defamation investigation also denied Zafar's claim that his accusers and detractors were closely connected. "I do not even know who the other accused are," she told us. "I have no connections with them, I have never seen them." 
Furthermore, activists say the FIA is perceived as not taking most complaints seriously, particularly those of women. A discussion with the deputy director of the agency in 2017 revealed that since PECA was enacted, the agency had received 12,399 complaints, of which only 1,626 became full-fledged inquiries. Digital rights activists, including Dad, who also runs the not-for-profit Digital Rights Foundation, argued that PECA was being applied selectively. "FIA procedures are arbitrary," she told us. "People hardly know what is written in the books […] The law is very new to Pakistani jurisprudence, and the media doesn't have all the information around [cybercrime laws]." We reached out to the FIA but did not receive a response. We will update this story if we receive more information.
Zafar is still widely popular. In August 2020, he received the Pride of Performance, a civilian award from the government, prompting an outcry from feminist activists around the country.
His accusers now describe being "terrified" since coming forward.
"The state is against me, the men are against me, the media is against me. There is no support. I would be a fool to speak out again," one of them told Time magazine, speaking anonymously.
Meanwhile, for the anonymous individual who added to the testimonies against Zafar on Twitter, speaking out has had its consequences: "The worst part of it all is that we have NO public opinion on our side. Everyone is like […] they are lying, this is good that it's happening to them. They need to be taught a lesson.
"What is our crime? That we spoke out and retweeted Meesha? Sharing our experience is a crime?"