请记得在堆积到社交媒体仇恨巨星之前检查你的事实。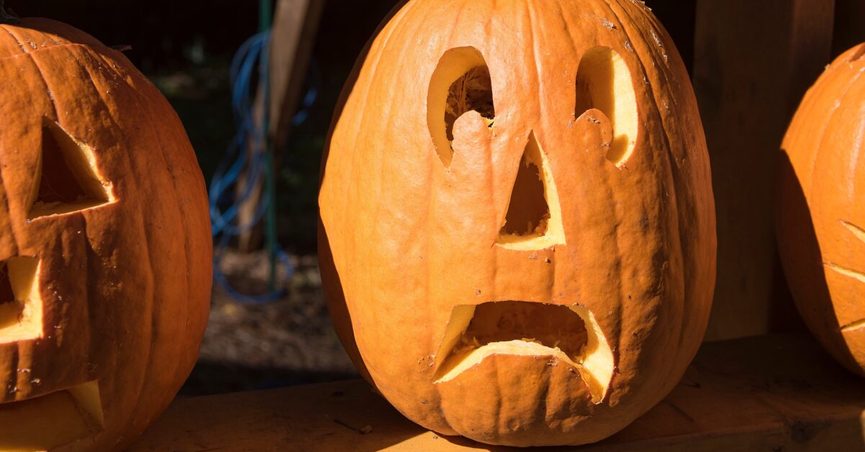 【原文】
It was a seemingly innocuous Facebook post, devoid of politics or any of the toxicity that characterizes social media culture lately.
"Did you know if you give your pumpkins a bleach bath (1 part bleach to 10 parts water) they will last much longer into the season?" wrote Nancy Lucchesi in the Sept. 26, 2020, post. "It kills all of the mold and fungus that causes them to rot. Happy fall!"
A post about Halloween decor may seem like something everyone can agree on, but no. Enter the trolls.
"It was just an innocent post, I meant nothing by it," Lucchessi, an entrepreneur who runs an online home decor business, told us by phone. "I didn't think this was going to blow up like this."
Suddenly Lucchesi was getting inundated with hundreds of hateful messages and posts from strangers, accusing her of posting information that could harm wildlife in the event that critters ate the bleach-treated pumpkins. As of this writing, the post has been shared 200,000 times and has 15,000 comments.
Reddy added that for peace of mind in regards to wildlife safety, pumpkin carvers can always rinse their jack-o-lanterns off in water to make sure that no bleach is left behind before putting them on their porches.
The Pile-On Phenomenon
Lucchesi told us that instead of deleting the post and retreating, she chose to stand her ground on Facebook. Her post has been edited to reflect that and now includes a screen shot of a vulgar message she received in response to it.
"I WILL NOT edit MY post to what you want ME to say, YOU do not control ME. You do not like it carry on, keep moving," Lucchesi wrote, imploring trolls to "find something nice to do" instead of flooding her with hate over a pumpkin post.
Lucchesi isn't the first private citizen to be turned into a target for trolls at large, and probably won't be the last. The explanation is a phenomenon that has become all too familiar in an era of social media pile-ons.
"It's called the 'behind-the-screen' phenomenon," said Larry Rosen, a psychology professor at California State University Dominguez Hills. "Once you're behind a screen, you feel anonymous, even if you're not. Once you feel anonymous, it lets your ego free. You can and do say anything you want to, which is why cyberbullying has become such a major problem."
Rosen, who recounted that he himself was once the victim of aggressive cyberbullying, said the best way to deal with it is to delete comments, block people if needed, consider making accounts private — but most of all, don't read the comments, because "it will just upset you, and they (the trolls) win."
He also recommended that victims of the bullying reach out to their core group supporters, like close friends and family, and get positive reinforcement.
"Make it so that you're asking them for support and explain that this has hurt your feelings," Rosen said. "You don't get over this easily, you just don't."
Help Supercharge Snopes For 2020
We have big plans. We need your help.