糖果手杖曾经是白棒糖。现在糖果手杖是条纹的,有各种口味,包括泡菜。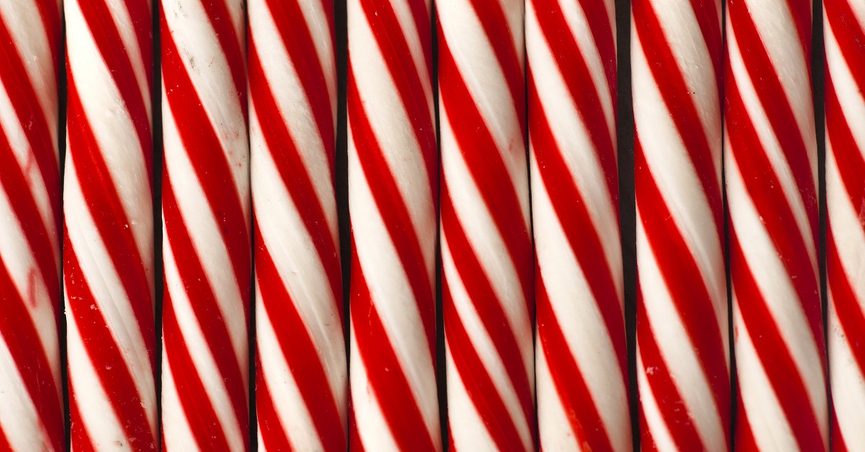 【原文】
This article on "The history of candy canes and why they taste so cool" is republished here with permission from The Conversation. This content is shared here because the topic may interest Snopes readers; it does not, however, represent the work of Snopes fact-checkers or editors.
---
Candy canes are an iconic symbol of Christmas. Their red and white stripes adorn trees and homes during the holidays while their minty flavour delights taste buds.
According to the National Confectionery Association, a U.S.-based group that advocates for the confectionery industry, candy canes are the No. 1 selling non-chocolate candy in the month of December — 90 per cent are sold between U.S. Thanksgiving and Christmas.
We perceive mint as cold because methanol activates a specific receptor found in the sensory neurons of the skin and mouth. When menthol connects with an ion channel called TRPM8, it sends an electrical signal along the length of the neuron.
Normally, the TRPM8 receptor is activated by cold temperatures such as icy water or a slushy. Menthol, however, is able to bind with the TRPM8 protein triggering it in the same way that something cold would. When TRPM8 detects menthol, the receptor sends the signal to the brain that something cold is in the mouth.
If you don't care for minty candy canes, don't worry, you're still in luck. Candy manufacturers also make candy canes in a variety of other flavours and colours.
Pickle, anyone?

---
Veronica Ann Hislop, Graduate Student in Food Molecular Science, Ryerson University and Dérick Rousseau, Professor in the department of chemistry and biology, Ryerson University
This article is republished from The Conversation under a Creative Commons license. Read the original article.