黑色甘草可能看起来和味道像一个无辜的治疗,但这种糖果有一个黑暗的一面。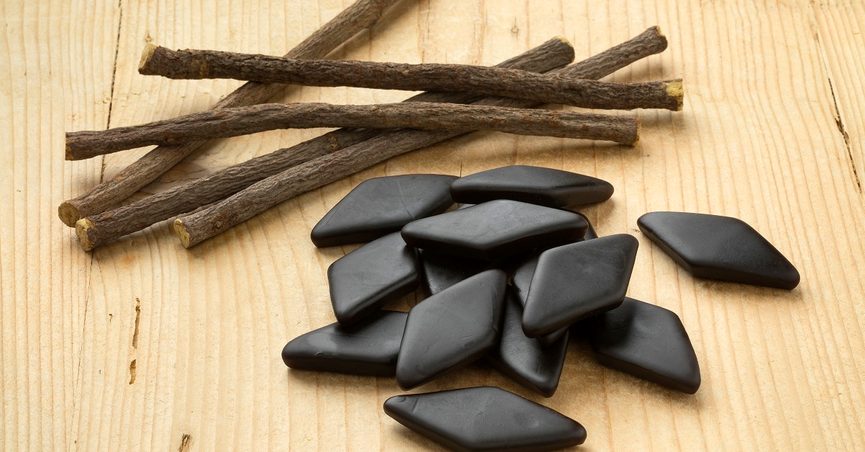 【原文】
This article is republished here with permission from The Conversation. This content is shared here because the topic may interest Snopes readers; it does not, however, represent the work of Snopes fact-checkers or editors.
---
Black licorice may look and taste like an innocent treat, but this candy has a dark side. On Sept. 23, 2020, it was reported that black licorice was the culprit in the death of a 54-year-old man in Massachusetts. How could this be? Overdosing on licorice sounds more like a twisted tale than a plausible fact.
I have a longstanding interest in how chemicals in our food and the environment affect our body and mind. When something seemingly harmless like licorice is implicated in a death, we are reminded of the famous proclamation by Swiss physician Paracelsus, the Father of Toxicology: "All things are poison, and nothing is without poison; the dosage alone makes it so a thing is not a poison."
Some people take dietary or health supplements that already contain licorice, which increases the risk of toxic effects from eating black licorice candy. Certain medications such as hydrochlorothiazide are diuretics that cause increased urination, which can lower potassium levels in the body. Glycyrrhizin also lowers potassium levels, further disrupting the balance of electrolytes, which can produce muscle cramps and irregular heart rhythms.
People with certain preexisting conditions are more susceptible to black licorice overdose.
For example, patients who already have low potassium levels (hypokalemia), high blood pressure or heart arrhythmia are likely to have greater sensitivity to the effects of excessive licorice. Those with liver or kidney deficiencies will also retain glycyrrhizin in their bloodstream for longer times, increasing their risk of experiencing its adverse effects.
What to do?
If you're a fan of black licorice, there is no need to ban it from your pantry. Eaten in small quantities from time to time, licorice poses no significant threat to otherwise healthy adults and children. But it is advisable to monitor your intake.
With Halloween approaching, be sure to remind your kids that candy is a "sometimes food," especially the black licorice. The FDA has issued warnings about the rare but serious effects of too much black licorice, advising that people avoid eating more than two ounces of black licorice a day for two weeks or longer. The agency states that if you have been eating a lot of black licorice and experience an irregular heart rhythm or muscle weakness, stop eating it immediately and contact your health care provider.
Some scientists have further cautioned against the routine use of licorice in the form of a dietary supplement or tea for its alleged health benefits. A review article from 2012 warned that "the daily consumption of licorice is never justified because its benefits are minor compared to the adverse outcomes of chronic consumption."

---
Bill Sullivan, Professor of Pharmacology & Toxicology; author of Pleased to Meet Me: Genes, Germs, and the Curious Forces That Make Us Who We Are, Indiana University
This article is republished from The Conversation under a Creative Commons license. Read the original article.
Help Supercharge Snopes For 2020
We have big plans. We need your help.