美国人近几个月来一直在创纪录的购买枪支狂欢。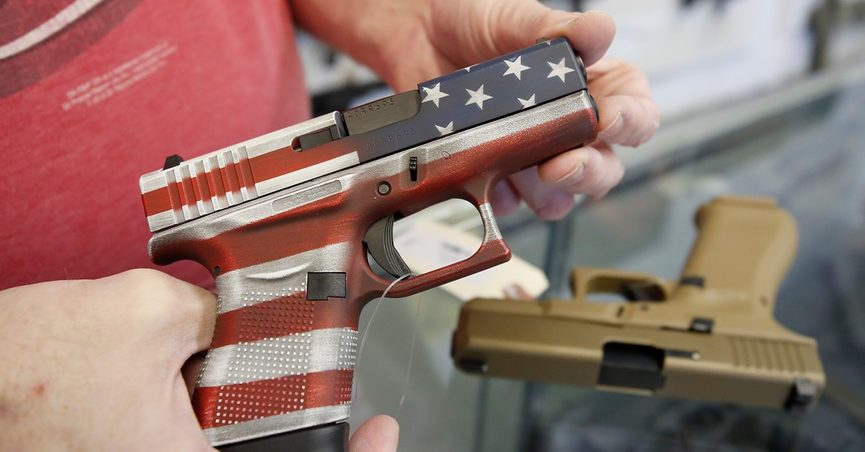 【原文】
This article is republished here with permission from The Conversation. This content is shared here because the topic may interest Snopes readers; it does not, however, represent the work of Snopes fact-checkers or editors.
---
Americans have been on a record gun-buying spree in recent months.
Amid the COVID-19 pandemic and protests for racial justice, the gun industry's trade association, the National Shooting Sports Foundation, estimates that gun sales from March through July were 8.5 million. This is 94% higher the same period in 2019.
3. Social connection and recreation
Finally, guns can provide a tangible basis for social connection. Social bonding through consumption is a well-established phenomenon in consumer research.
Retailers facilitate this by serving as a social hub and providing expertise on specific products. Visiting a firearms retailer and buying a gun can also enable consumers to feel socially connected to like-minded others.
According to our research, going to shooting ranges and hunting are lower-risk activities in terms of accidental shootings. We speculate that because these activities can be done outdoors, while wearing masks and with distance between people, they may also involve lower risk for COVID-19 transmission.
Americans who haven't joined the buying frenzy may question the use of a gun against a virus or rioters in faraway cities. During a time of crisis, citizens want to feel connected, secure and independent. For some Americans, buying guns may help them do so.

---
Aimee Huff, Assistant Professor, Marketing, Oregon State University and Michelle Barnhart, Associate Professor, Marketing, Oregon State University
This article is republished from The Conversation under a Creative Commons license. Read the original article.