邮寄投票过程有几个内置的保障措施,这些措施加在一起,使一个人很难以欺诈投票,甚至更难以在能够摆动选举结果的规模上进行选民欺诈。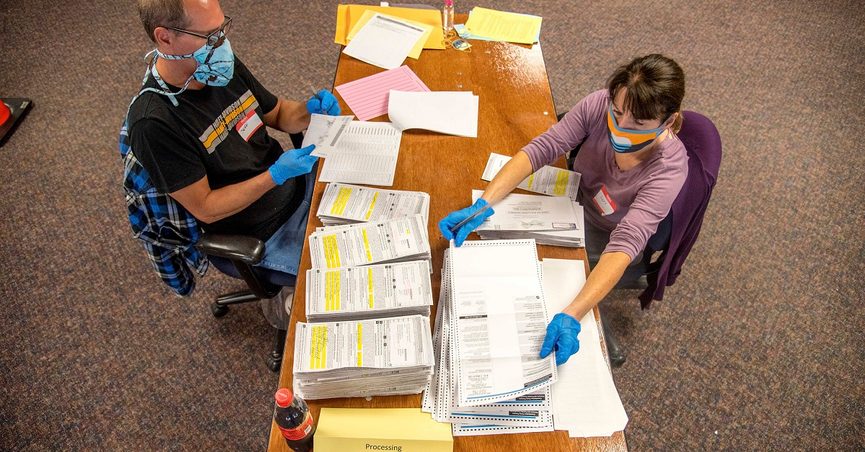 【原文】
This article is republished here with permission from The Conversation. This content is shared here because the topic may interest Snopes readers; it does not, however, represent the work of Snopes fact-checkers or editors.
---
Voter fraud is very rare, whether people vote in person or by mail. That much is clear from a large body of research.
One of us is a political scientist at the University of Washington, and the other is a former elections commissioner who now studies voting laws. We can explain why voter fraud is so rare – especially for mail-in ballots, which have drawn both the interest and concern of many people this year.
The Postal Service coordinates with state and local election departments to flag any ballots that deviate in even minor ways from typical procedure. For instance, a Texas county commissioner was deemed guilty of voter fraud after post office employees found him improperly returning 56 mail-in ballots completed by other voters.
The agency also has its own police force, the U.S. Postal Inspection Service, which investigates potential crimes that relate to the mail.
6. Voter fraud is a serious federal and state crime
For a federal election, each act of voter fraud can be punished by five years in prison and a US$10,000 fine, plus any additional state penalties.
By contrast, all that work put into attempting fraud would net the perpetrator only a single vote in favor of their preferred candidate. As a report from the Brennan Center for Justice succinctly put it, "That single extra vote is simply not worth the price."
Voters who choose to vote by mail in November can be confident that their own ballot – and those of their neighbors – will be protected from fraud.

---
Charlotte Hill, Ph.D. Candidate in Public Policy, University of California, Berkeley and Jake Grumbach, Assistant Professor of Political Science, University of Washington
This article is republished from The Conversation under a Creative Commons license. Read the original article.