海关官员自 2020 年初以来抢走的假驾驶执照成为与投票有关的谣言的对象。
【宣称】
自 2020 年初以来,从中国和香港走私并在芝加哥奥黑尔机场查获的数以千计的假驾驶执照与选民欺诈行为有关,并可能在 2020 年 11 月美国大选中产生数以百万计的非法投票。
【结论】
未经证实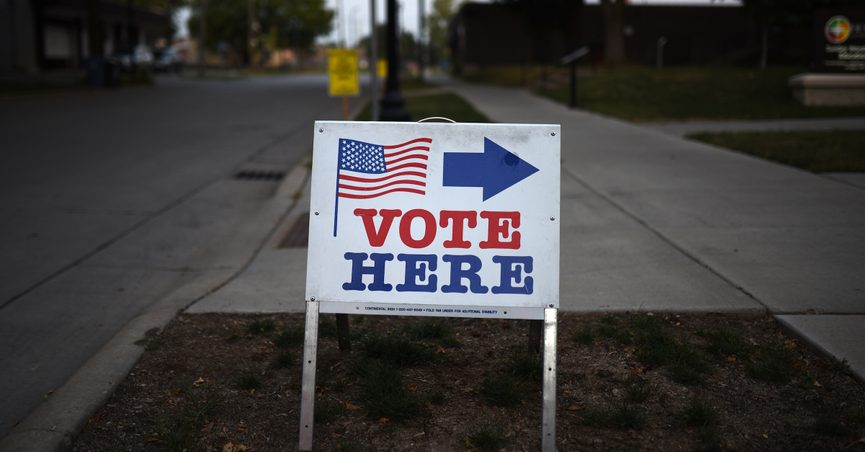 【原文】
As the coronavirus pandemic struck the U.S. in spring 2020, states planned to expand voting by mail ahead of the November presidential election as a safer alternative to in-person polling places. Right-wing media and groups have continued to highlight alleged instances of voter fraud in numerous forms over the last few years, and regardless of the veracity behind their claims, this time was no different. U.S. President Donald Trump heavily criticized the use of mail-in ballots, arguing it would result in voter fraud. 
A similar claim emerged from a report that more than 19,000 fraudulent driver's licenses had been seized by U.S. Customs and Border Protection (CBP) at Chicago O'Hare International Airport from early 2020 until June 30. Conservative websites latched onto this story and shared the same post, arguing that the fraudulent licenses would be used to enable record numbers of illegally cast votes through mail-in ballots. One article on the conservative website of David Harris Jr., said:
Fake ID's have been around for decades, made by local criminals, but the timing for these IDs coming out of China at the same time Democrats are demanding no ID required universal mail-in voting, should send up red flags everywhere.

If the progressives are successful, the mail-in ballot system might produce millions of illegally cast votes for Democratic candidates on November 3rd, 2020!
Snopes readers asked us to investigate claims that these fake driver's licenses could result in millions of illegally cast votes for Democrats in the November election. But the answer was not as obvious, nor as definitive, as these articles claimed.
Were Thousands of Fake Licenses Actually Seized?
The airport's CBP confirmed that it seized a total of 19,888 counterfeit U.S. driver's licenses from the beginning of 2020 to June 30 in a Chicago airport. The majority of these shipments arrived from China and Hong Kong. The licenses were for various people in different states, and largely for college-aged students.
Can Fake Driver's Licenses Be Used in Mail-In Ballots?
The above claim posited that these fake licenses would result in millions of votes for Democrats through mail-in ballots, an argument that is both far-fetched and difficult to prove in advance of the election. Voting by mail and absentee ballots have stringent verification procedures that are similar to those used in the registration process.
A NASS spokesperson told us that for mail voting, signature matches, driver's license numbers, and other identifiers must match with voter-registration records already on file. Security mechanisms also help prevent double-voting. For example, ballot envelopes are barcoded for individual voters, with election officials only accepting one ballot per voter.
Snopes has previously covered how unlikely it is for fraud to occur through mail-in voting. 
Have Fake Licenses Actually Been Used By Voters?
We looked for past examples of fraudulent driver's licenses actually being used in the voting process and found a 2008 case from Colorado. We were not able to find examples of election officials being fooled by such licenses, however.
During the 2008 presidential election, a small group of people provided fake license numbers, and officials found voter-registration forms signed by "Rip Van Winkle" and other dubious applicants:
In summary, we were unable to determine if fake documents were intended to be used in a voter-fraud operation in the U.S., as some people claimed online. But given the security measures in place, and the lack of cases of such fraud occurring, it is highly unlikely that fake IDs could be used to plant false votes. That said, given how little we know definitively ahead of the election, we rate this claim as "Unproven."