交通堵塞造成乘坐公共汽车前往集会参加者的延误,使一些人暂时陷入困境。
【宣称】
美国总统唐纳德·特朗普 2020 年 10 月在内布拉斯加州举行的竞选集会的一些与会者暂时滞留在寒冷之中。
【结论】
真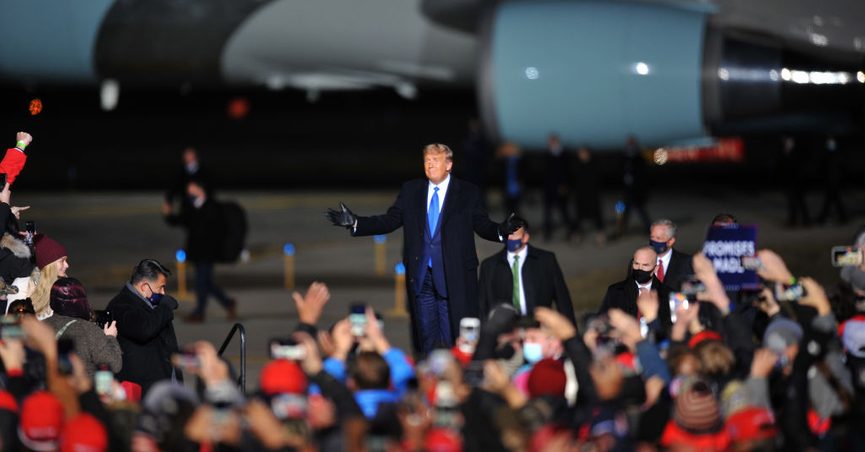 【原文】
U.S. Election Day is Nov. 3, 2020
.
Check
your state's vote-by-mail options.
Browse
our coverage of candidates and the issues. And just keep fact-checking.
A campaign rally for U.S. President Donald Trump in Omaha, Nebraska, drew thousands of attendees, and hundreds were stranded in freezing temperatures after the event waiting for transport back to their parked cars miles away, according to Omaha police and news reports.
Viral news stories and social media posts about the incident prompted readers to ask Snopes whether it's true that rally attendees were left stranded in the cold well after the president had departed, and whether some of them were then treated for cold exposure.
It is true. The Trump campaign blamed a larger-than-expected crowd and snarled traffic due to local road closures for the delays.
"Because of the sheer size of the crowd, we deployed 40 shuttle buses – double the normal allotment – but local road closures and resulting congestion caused delays," Trump campaign spokeswoman Samantha Zager said in an emailed statement. "At the guest departure location, we had tents, heaters, generators, hot cocoa, and handwarmers available for guests."
Pecha said that according to preliminary reports from that night, 30 people were contacted by emergency personnel for medical reasons and seven were transported to hospitals "with a variety of medical conditions" through the duration of the rally and after. News reports indicated that temperature, with wind chill, dipped into the 20s.
Journalists who witnessed the events and emergency scanner traffic indicated that some of those assisted by emergency responders were suffering from the effects of cold exposure in the event's aftermath.
Pecha said the last rally attendee was loaded onto a bus at 11:50 p.m. — almost three hours after the event ended.
The chaos predictably drew criticism from Trump's political opponent, Democratic presidential nominee Joe Biden, who said that Trump "gets his photo op and then he gets out. He leaves everyone else to suffer the consequence of his failure to make a responsible plan."
Trump had already been facing criticism for holding packed campaign rallies in the midst of the ongoing COVID-19 pandemic. Nebraska, meanwhile, is experiencing a surge in coronavirus hospitalizations.
Help Supercharge Snopes For 2020
We have big plans. We need your help.