执法部门呼吁社交媒体使用者停止散布这种恶作剧。
【宣称】
"安提法" 纵火犯在 2020 年 9 月在西海岸纵火肆虐。
【结论】
假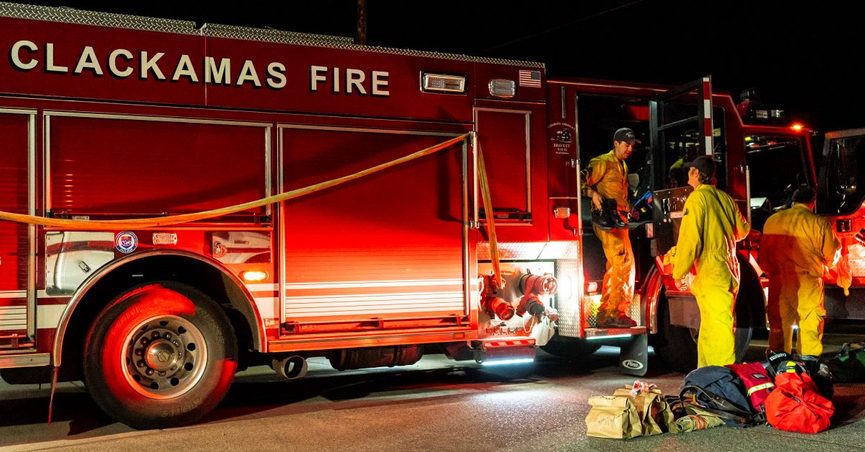 【原文】
In early September 2020, rumors spread across social media that wildfires on the West Coast, particularly Oregon, had been set by "antifa" — a rumor that area police departments worked to debunk, noting that it was making their efforts amid life-or-death emergency conditions more difficult.
Catastrophic wildfires in Oregon, Washington, and California in early September 2020 have, as of this writing, killed seven people, forced thousands to evacuate, burned homes, and scorched millions of acres. Amid this chaos and destruction, emergency responders were forced to take time to counter misinformation galloping across social media platforms — rumors that falsely claimed political extremists were behind a coordinated arson campaign.
For example a headline from the website The Gateway Pundit read, "Antifa Radical Arrested for Arson in Washington State — Was Caught on Highway Live-Streaming on Facebook Before Arrest (Video)."
A 36-year-old Puyallup man was arrested on Sept. 9, 2020, on suspicion of setting a fire in the median on SR 167. But Washington State Patrol Trooper Ryan Burke told Snopes police don't have evidence that the incident was linked to antifa.
For broader context, misinformation on social media appeared to attempt to link the wildfires to racial justice protests in the spring and summer of 2020 in various cities. In Portland, those protests had become protracted and sometimes violent, with clashes between "antifa," a catchall term referring to loosely coordinated groups of anti-fascist activists, and right-wing counterprotesters.