他们在这里,从最差到最佳排名。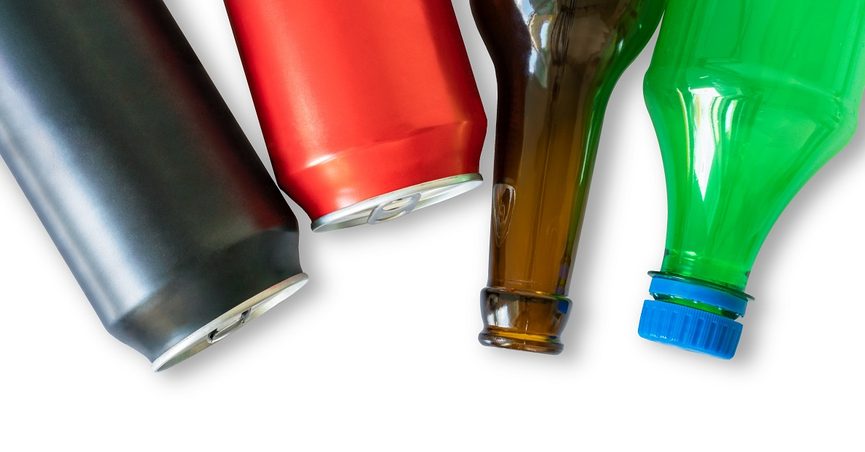 【原文】
This article is republished here with permission from The Conversation. This content is shared here because the topic may interest Snopes readers; it does not, however, represent the work of Snopes fact-checkers or editors.
---
People are increasingly aware of the harm plastic waste causes to wildlife, and many would avoid buying single-use plastics if they could help it. But are the alternatives to plastic much better?
Let's look at one example – fizzy drinks. You might assume that plastic bottles are the least green option, but is that always the case?
First place: recycled aluminium cans
Recycled aluminium cans were the least environmentally damaging single-use container we looked at. Aluminium can be constantly recycled with no change in properties. Recycling an aluminium can saves 95% of the energy used to make a new can and no new material needs to be mined or transported.
But aluminium isn't always recycled. The UK's recycling rate for aluminium packaging is just 52%. This must be drastically improved to make recycling the main supply of new cans.
Even if some of these containers are better than others, all of them have an environmental impact. The best option would be to phase out single-use packaging entirely, and introduce a system of reusing containers. Think self-serve drinks machines in local shops, where you could fill a bottle that you bring from home, or bottle return and reuse schemes.
Reducing waste and reusing materials, where possible, should come before recycling something. By reusing bottles, we reduce the amount of single-use packaging that needs to be created, reducing waste and a whole host of global environmental problems.

---
Ian Williams, Professor of Applied Environmental Science, University of Southampton and Alice Brock, PhD Candidate in Environmental Science, University of Southampton
This article is republished from The Conversation under a Creative Commons license. Read the original article.
Help Supercharge Snopes For 2020
We have big plans. We need your help.