特朗普关于种族的言辞已经赢得了他严厉的批评,但他关于多元化培训的指令是模糊的。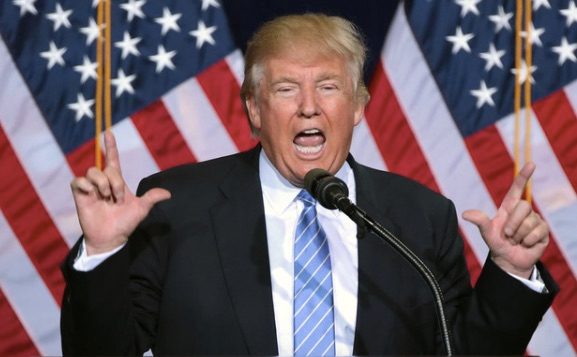 【原文】
With just over a month to go before the November 2020 election, U.S. President Donald Trump has launched an election season attack on workplace diversity and inclusion programs, conflating them with an academic discipline known as critical race theory and calling them "divisive." But critics say the move is both based on misleading information and is pandering to racial animosity.
The move comes in the wake of nationwide protests against systemic racism and high-profile incidents of police violence against Black people, including George Floyd, Breonna Taylor, and Jacob Blake. It also comes amid a new wave of demonstrations over the Sept. 23, 2020, announcement by Kentucky officials that the Louisville police officers who shot Taylor wouldn't be prosecuted for killing her.
Snopes readers asked us to verify whether it's true that Trump is ending diversity and anti-racism training for employees in federal agencies. We have been unable to identify exactly what programs would be affected and how.
Even so, here's what we know:
Trump on Sept. 22, 2020, issued an executive order that alleges a "malign ideology" threatens to "infect" government institutions. Although the executive order doesn't mention it by name, the ideology in question is critical race theory, a scholarly discipline that seeks to explain the persistence of racism in American society despite laws that on their face are race-neutral.
Traditional civil rights lawyers "were in search of bigots, white supremacists, racist who were harming individuals and communities through diabolical plans," Bridges said. "Critical race theory came on the scene and said, perhaps civil rights laws fundamentally misunderstand racism. Perhaps racial inequality endures because of other mechanisms, like race-neutral laws that nevertheless function to reaffirm and support the hierarchies that were created during the days of formal discrimination."
There are a lot of debates among scholars about critical race theory, and Bridges said the definition of the theory can't be bounded by shallow, catch-all descriptions.
"There are some shared assumptions, which are very basic," Bridges said. "The shared assumptions are there is a racism problem, and the law plays a role in reproducing this problem. But there's a hopefulness to it. The law can play a role in defeating the problem."
Bridges surmised that the recent criticism of critical race theory is just a proxy for condemning the mass protests in the spring and summer of 2020 after the death of Floyd.
"An attack on people in the academy is an attack on the people in the streets who are protesting systemic anti-Black racism and racism generally," she said. "He's trying to stoke the fears of white voters through his attacks on nonwhite people."
Government Ethics
The American Federation of Government Employees (AFGE), the largest federal employee's union, issued a statement in September slamming what AFGE National President Everett Kelley described as the Trump administration "making major policy changes based on unconfirmed press reports President Trump saw on Fox News, without even a pretense of actual research into the issue."
The union noted that racism in the workplace impacts the public as well as the federal workforce, pointing to a survey that found that more than half of Veteran's Administration employees witnessed discrimination perpetrated against veterans the agency is supposed to serve.
Donald Sherman, deputy director for the government transparency advocacy group Citizens for Responsibility and Ethics in Washington, offered a scathing critique, telling us that he views Trump's desire to cripple diversity training for federal workers as a demonstration of a track record of racist policy to match rhetoric.
"Racism is wholly incompatible with an ethical government that serves all Americans equally instead of a privileged few," Sherman told us. "But I think what the last four years have demonstrated is that the President's racism is corrupt, but also his corruption is racist."
Sherman pointed to policies like "zero tolerance," in which immigration authorities separated migrant parents from their children at the border — without keeping records on how to reunite them, which Sherman said violates the Federal Records Act.
He also pointed to Trump placing his son-in-law, Jared Kushner, in an influential position handling of the COVID-19 pandemic, noting that minority communities were hardest hit — not just by the virus, but by the economic fallout. And on top of that, he said, financial relief has largely excluded minority-owned businesses.
Sherman said he believes that since Trump feels more politically vulnerable as the election nears, he will use "every tool of the government to stoke racial division and prop up his political campaign."
We reached out to the White House for comment on this criticism and received the following statement from Russell Vought, director of the Office of Management and Budget:
Requiring or pressuring employees to attend trainings where they are told they are inherently racist is un-American. President Trump's Executive Order builds off his recent directive to halt agencies from using Critical Race Theory in training sessions to ensure Federal contractors are not discriminated against.
Help Supercharge Snopes For 2020
We have big plans. We need your help.