在胜利演讲中,第一位当选美国副总统的女性卡马拉·哈里斯不仅以她的言语,而且在表面上向女性活动家致敬。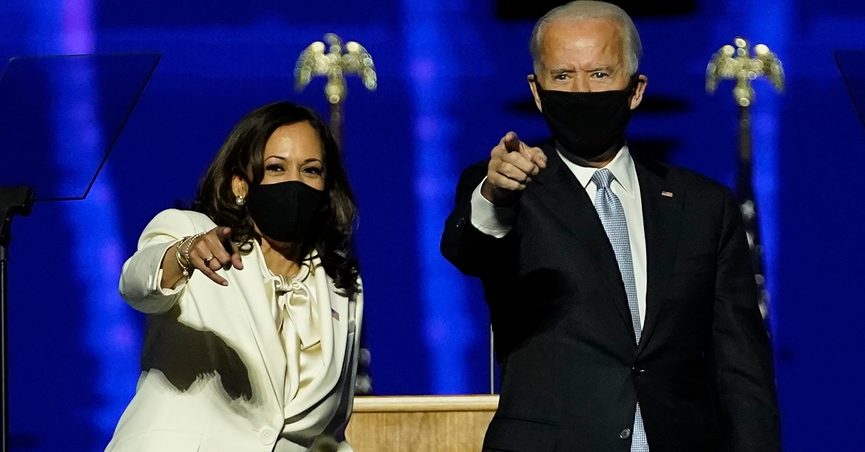 【原文】
This article is republished here with permission from The Conversation. This content is shared here because the topic may interest Snopes readers; it does not, however, represent the work of Snopes fact-checkers or editors.
---
During her victory speech, Kamala Harris, the first woman to be elected vice president of the United States, paid tribute to women activists not only in her words, but also in her appearance.
Harris' decision to wear a white pantsuit was a nod to suffragists and to women politicians like Hillary Clinton and former vice presidential candidate Geraldine Ferraro. Meanwhile, Harris' white silk shirt with a pussy bow was a nuanced reference to the women protests that erupted four years ago.
Black suffragists, in particular, capitalized on the association of white with moral purity. By wearing white, black suffragists showed they, too, were honorable women – a position they were long deprived of in public discourse.
Beyond the struggle for the vote, black women would deploy white. During the 1917 silent parade to protest lynching and racial discrimination, they wore white.
As much as white made a powerful statement, it was the combination of the colors – and the qualities that each represented – that reflect the true scope and symbolism of the suffrage movement.
The next time a female politician wants to use fashion to celebrate the legacy of the suffrage movement, it might be a good idea to not just emphasize their moral purity, but to also bring attention to their loyalty to the cause and, more importantly, their hope.
White is a great gesture. But it can be even better if there's a dash of purple and yellow.

---
Einav Rabinovitch-Fox, Visiting Assistant Professor, Case Western Reserve University
This article is republished from The Conversation under a Creative Commons license. Read the original article.
Help Supercharge Snopes For 2020
We have big plans. We need your help.