众议员伊尔汉·奥马尔一直是反复出现的争议的主题,包括关于她的婚姻和家庭移民史的争议。
【宣称】
伊尔汉·奥马尔与兄弟结婚,以帮助他移民到美国。
【结论】
未经证实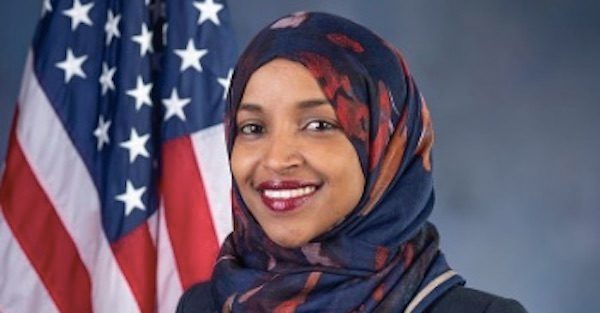 【原文】
In 2016, when it looked like Ilhan Omar stood a good chance of becoming the first Somali-American elected to the Minnesota state House of Representatives, rumors swirled that she had married her brother in an illegal effort to facilitate his obtaining U.S. citizenship status.
Omar did win a seat in Minnesota's House of Representatives, and two years later she was elected to the U.S. House of Representatives. Like her peer, Rep. Alexandria Ocasio-Cortez (D-New York), Omar is young, outspoken, and champions progressive politics. And also like Ocasio–Cortez, Omar has been a frequent subject of unfounded rumors (particularly ones that have targeted her family and religious background).
The rumor about Omar's brother that surfaced during her 2016 Minnesota campaign followed her as she assumed her new leadership role representing Minnesota's 5th congressional district in the U.S. House of Representatives in 2019:
ILHAN OMAR SHARES HER EXTREMISTS VIEWS IN RARE 2013 VIDEO…

DOCUMENTS SHOW SHE MARRIED HER BROTHER IN IMMIGRATION SCHEME TO ACQUIRE A GREEN CARD…

WHAT ELSE IS SHE HIDING? pic.twitter.com/v3VKm3ysLr

— STRANGER THAN FICTION NEWS (@jonrohnson) February 14, 2019
Given that Omar and her siblings all came to live in the U.S. under identical circumstances as refugees, and that Omar herself became a naturalized U.S. citizen while still a minor, how did one of her siblings end up with such a radically different immigration status that she would have needed to marry him in order to facilitate his U.S. residency application?
Also, if Ahmed Elmi were truly Omar's brother, why would he have needed to take the drastic step of marrying her in order to secure a path to U.S. citizenship? U.S. Citizenship and Immigration Services (USCIS) policies qualify immigrants as eligible to apply for permanent residency status (and later become naturalized citizens) if they are the "spouse of a U.S. citizen" or the "brother or sister of a U.S. citizen." Why would Omar commit a federal crime and risk a prison sentence (and possibly her own citizenship status) in order to provide her brother with the opportunity to apply for something he would already have been eligible to seek?
Elmi reportedly attended North Dakota State University with Omar between 2009 and 2012. But as a British citizen Elmi could have studied at any university in the European Union or European Economic Area, and in some of those countries his education would have been tuition-free. Was attending school in North Dakota instead such a priority as to merit committing marriage and immigration fraud and risking a fine of up to $250,000 and five years in prison?
If Elmi was so desperate for U.S. residency/citizenship status that he engaged in a sham "marriage" with his sister in order to seek it, why did he return to England after his split with Omar? And why is there no record of Elmi's having applied for or obtained such status if that was the whole point of his supposedly "fraudulent" marriage to his alleged sister?
In August 2016, shortly after the rumor originally surfaced, then-U.S. Attorney for the District of Minnesota Andy Luger countered news reports by stating in a letter sent to an attorney retained by Omar that his office was not investigating criminal accusations related to these rumors. We found no evidence this circumstance has changed (although federal prosecutors generally do not publicly comment on investigations in progress or lack thereof).
Right-leaning blogs have made a sport of digging into Ilhan Omar's personal history, sifting through public records and surfing through social media profiles of people believed to be associated with her, and in so doing they have inevitably surfaced some yet-unanswered questions. Why did Omar's 2016 campaign literature reference Ahmed Hirsi as her "husband" when she hadn't yet divorced Ahmed Elmi or married Hirsi? Why did Omar say in her 2017 divorce filing that she'd had no contact with Elmi since June of 2011 when she was seemingly photographed with him in London in 2015? Why has Elmi not put the matter to rest by coming forward and explaining the nature of his relationship with Omar?
Perhaps Ilhan Omar has something untoward related to her marriages that she's covering up. Or maybe, like countless other people, she's had a complicated romantic past that she'd rather not discuss publicly. The evidence uncovered thus far isn't definitive enough to come down on one side or the other.
We sent a list of questions to Omar's spokesman but did not receive responses prior to publication. We also sent a list of questions to Powerline blogger Scott Johnson, who responded on 25 March 2019 but offered nothing more substantive in support of the claim than inference and supposition.