大多数举报人投诉涉及格鲁吉亚一家设施,特别是 COVID-19 周围的一般医疗疏忽。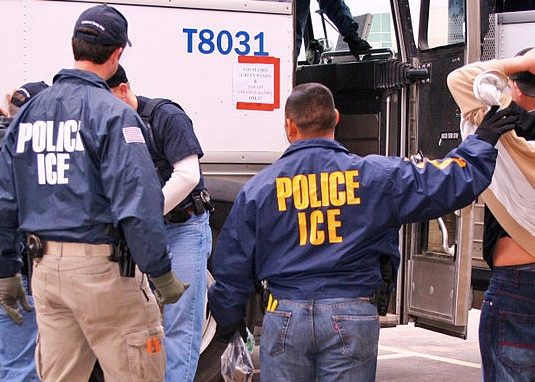 【原文】
As governments fight the COVID-19 pandemic, Snopes is fighting an "infodemic" of rumors and misinformation, and you can help. Read our coronavirus fact checks. Submit any questionable rumors and "advice" you encounter. Become a Founding Member to help us hire more fact-checkers. And, please, follow the CDC or WHO for guidance on protecting your community from the disease.

---
A whistleblower filed a scathing complaint in September alleging that immigrants held in custody at a private detention facility in Georgia contracted by U.S. Immigration and Customs Enforcement (ICE) feared for their lives due to negligent COVID-19 practices by facility staff. The allegations included reports of insects found in food and a large number of hysterectomies performed on detained women.
After the complaint was made public, stories went viral that focused on the portion of the complaint that alleged a high number of women had undergone hysterectomies without their consent. The story sparked outrage and comparisons to Nazi Germany.
However, the bulk of the 27-page whistleblower complaint filed on Sept. 14, 2020, by Project South — a social justice and legal advocacy organization — on behalf of Dawn Wooten, a practical nurse who works at Irwin County Detention Center (ICDC) in Ocilla, Georgia, deals with medical negligence and lack of testing and precautions against COVID-19 spread.
ICE vehemently disputed this allegation. In a statement, Dr. Ada Rivera, medical director of the ICE Health Service Corps, said ICE's data doesn't align with the accusation:
The accusations will be fully investigated by an independent office, however, ICE vehemently disputes the implication that detainees are used for experimental medical procedures. ICE's mission is to protect the homeland and to swiftly and quickly remove people from the country; the health, welfare and safety of ICE detainees is one of the agency's highest priorities, any assertion or claim to the contrary is false and intentionally misleading.

All female ICE detainees receive routine, age-appropriate gynecological and obstetrical health care, consistent with recognized community guidelines for women's health services. According to U.S. Immigration and Enforcement (ICE) data, since 2018, only two individuals at Irwin County Detention Center were referred to certified, credentialed medical professionals at gynecological and obstetrical health care facilities for hysterectomies in compliance with National Commission on Correctional Health Care (NCCHC) standards. Based on their evaluations, these specialists recommended hysterectomies. These recommendations were reviewed by the facility clinical authority and approved.
The agency said multiple stages to the approval process exist before such a surgery would be performed on an ICE detainee, including approval by a regional clinical director and consent from the patient.
According to the complaint, Wooten said she herself was retaliated against for taking time off from work to quarantine after coming down with what she feared were COVID-19 symptoms. Wooten was demoted from working full-time hours to PRN status, meaning filling in as needed.
We reached out to Project South and the Government Accountability Project, the government watchdog organization representing Wooten, but didn't hear back in time for publication.
After stories about the complaint went viral, Government Accountability Project took to Twitter to report that a fake account impersonating Wooten had been created. The account has since been suspended.