一旦获得批准,同意购买疫苗并不等于为其研究和开发提供资金。
【宣称】
辉瑞 COVID-19 疫苗在 2020 年 11 月被证明对抗 SARS-CoV-2 的 90% 有效,该疫苗的研发得到了美国总统唐纳德·特朗普的 "扭速行动" 的资助。
【结论】
虚假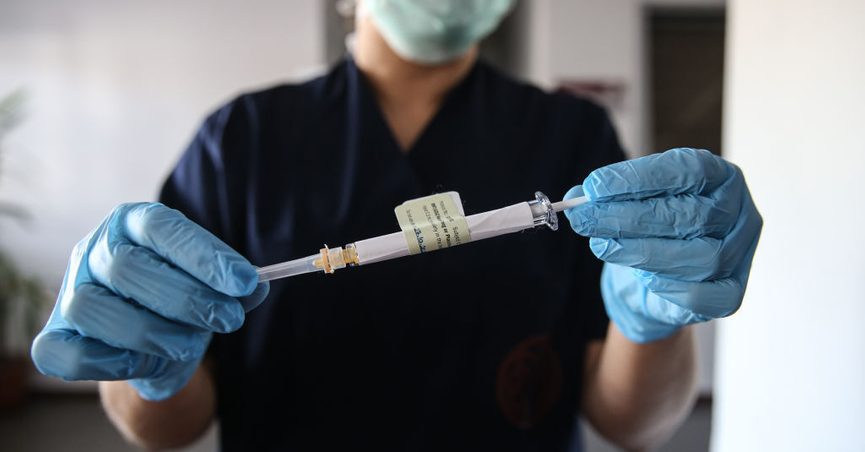 【原文】
As governments fight the COVID-19 pandemic, Snopes is fighting an "infodemic" of rumors and misinformation, and you can help. Read our coronavirus fact checks. Submit any questionable rumors and "advice" you encounter. Become a Founding Member to help us hire more fact-checkers. And, please, follow the CDC or WHO for guidance on protecting your community from the disease.

---
In the final months of 2020, scientists around the world raced to develop a vaccine for the novel coronavirus, which at that point had reached more than 50 million cases and resulted in the deaths of at least 1.2 million people.
On Nov. 9, the biopharmaceutical company Pfizer announced in a news release — not a peer-reviewed journal —that interim results testing the efficacy of vaccine candidate BNT162b2 showed a 90% success rate in protecting against COVID-19 infection, making it one of the first and most promising immunization potentials to date.
And politicians were quick to weigh in. U.S. Vice President Mike Pence said in a tweet that the public-private partnership between U.S. President Donald Trump's administration and Pfizer led to the success of the vaccine:
HUGE NEWS: Thanks to the public-private partnership forged by President @realDonaldTrump, @pfizer announced its Coronavirus Vaccine trial is EFFECTIVE, preventing infection in 90% of its volunteers.

— Mike Pence (@Mike_Pence) November 9, 2020
Then there is the logistical challenge of manufacturing and distributing vaccines globally. First doses must be prioritized for health care workers and vulnerable populations. And a logistical challenge lies in manufacturing and rolling out a vaccine that needs to be stored and maintained at very low temperatures (-94 to -112 degrees Fahrenheit).
As the world waits, experts warn that the promise of a vaccine cannot allow the findings to "seed complacency" and cause people to shy away from public health guidance. On the cusp of the vaccine candidate announcement, most nations in the world saw massive upticks in new coronavirus cases reported each day in October and November, according to data published by Johns Hopkins Coronavirus Resource Center. On Nov. 4, 5, and 6, the Centers for Disease Control and Prevention reported over 100,000 new coronavirus cases each day
What Happens Next?
Pfizer said that the company plans to file an emergency use authorization (EUA) of the two-dose vaccine with the FDA later in November. At that point, researchers will have collected two months of safety data required to use the drug in some cases. However, that does not constitute full approval of the drug. At the time of this writing, just 94 of the nearly 44,000 trial participants had contracted COVID-19 and the study is expected to continue until at least 164 people test positive.
Though the long-term safety and efficacy data remains to be seen, it is estimated that the manufacturers could produce globally up to 50 million vaccine doses in 2020 and up to 1.3 billion doses in 2021 to be distributed on an as-needed basis if a EUA is granted.
The Pfizer study is estimated to be completed by Dec. 11, 2022.
Help Supercharge Snopes For 2020
We have big plans. We need your help.