美国邮政局警告说,如果你通过邮件投票,等到申请或归还选票的截止日期可能会使投票过近。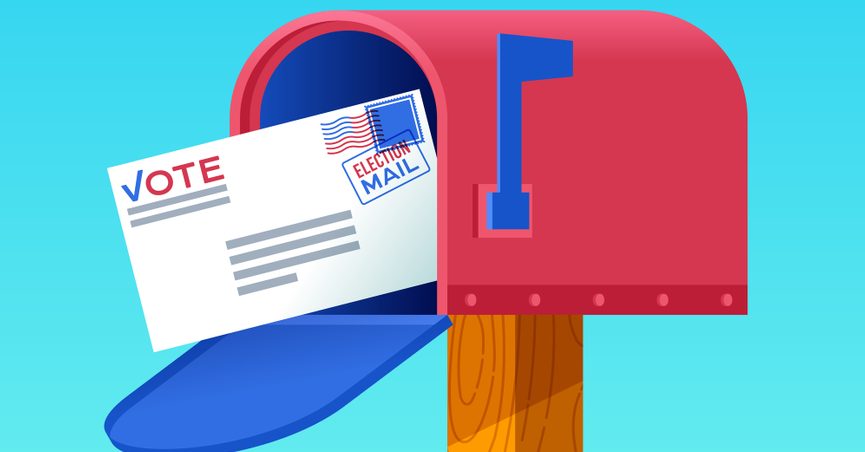 【原文】
Why We Made This Guide
In the months before the 2020 U.S. elections — amid widespread shutdowns and myriad challenges caused by the coronavirus pandemic — confusion, rumors, and misinformation about mail-in voting flooded the internet and the Snopes inbox.
There was little reassurance from the news cycle: U.S. President Donald Trump made several questionable or controversial remarks about mail-in voting, the U.S. Postal Service sparked outcry with confusing operational changes, and an investigation by The Washington Post found that millions of voters in as many as 46 states could be disenfranchised by delayed mail-in ballots. Snopes contacted the Postal Service for further clarification but did not hear back at the time of publication.
Despite ongoing debate about the Postal Service's ability to reliably deliver mail-in ballots in 2020, it did appear at the time of this writing that current absentee or mail-in voting deadlines in some states may not allow enough time for votes to be counted in the general election.
District of Columbia (D.C.)
Florida
Georgia
Hawaii
Idaho
Illinois
Indiana
Iowa
Kansas
Kentucky
Louisiana
Maine
Maryland
Massachusetts
Michigan
Minnesota
Mississippi
Missouri
Montana
Nebraska
Nevada
New Hampshire
New Jersey
New Mexico
New York
North Carolina
North Dakota
Ohio
Oklahoma
Oregon
Pennsylvania
Rhode Island
South Carolina
South Dakota
Tennessee
Texas
Utah
Vermont
Virginia
Washington
West Virginia
Wisconsin
Wyoming