2020 年民主党总统候选人得到了一些知名人士的支持。
【宣称】
2020 年 8 月,27 名前共和党议员批准乔·拜登担任美国总统。
【结论】
真的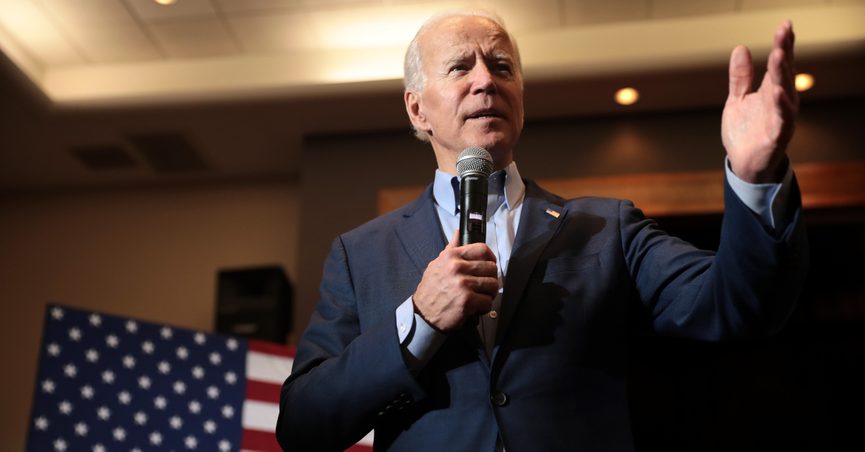 【原文】
In August and September 2020, readers asked Snopes to examine the accuracy of a widely shared Facebook post that claimed no fewer than 27 Republican lawmakers had endorsed Democratic presidential candidate Joe Biden. The Aug. 24, 2020, post described the mass endorsement for the former vice president as "unprecedented" and listed the names of the endorsers as follows:
The image in the Facebook post was a screenshot of a news release sent out by the campaign for Biden and vice presidential running mate Kamala Harris on Aug. 24, 2020. It's true that each of the referenced 27 Republicans did endorse Biden for president, although some of them had done so well before Aug. 24, and the meme had the potential to mislead readers by not stipulating that the listed persons were no longer members of the U.S. Congress. (By contrast, the campaign press release stated clearly that the endorsers were former Republican members of Congress.)
• U.S. Sen. Jeff Flake of Arizona
Decided not to run for re-election in 2018, and left the U.S. Senate in January 2019 after serving since 2013. Endorsed Biden in an Aug. 24 blog post.
• U.S. Sen. Gordon Humphrey of New Hampshire
U.S. senator from 1979 to 1990. Left the Republican party after it nominated Trump as presidential candidate in 2016. Joined dozens of New Hampshire Independents in endorsing Biden on Jan. 6, 2020.
• U.S. Rep. Dick Zimmer of New Jersey
Served from 1991 to 1997. Endorsed Biden on Aug. 24. 
The list of names of 27 former Republican members of the U.S. Congress was accurate and authentic. The group comprised just one of several waves of endorsements of Biden by hundreds of prominent Republicans, whose number and significance constituted what could reasonably be described as an unprecedented level of support among former lawmakers and officials for the presidential candidate of an opposing party.
According to CNN, a small number of national security officials broke party lines to support Ronald Reagan over Jimmy Carter in 1980, and historically rifts within major parties have, from time to time, grown so bitter that they resulted in full-on splits, third parties, and contested conventions, as the Pew Research Center noted in 2016.
Republican dissatisfaction with Trump hasn't yet grown to that level in 2020, but the volume of cross-party endorsement of Biden has undoubtedly been remarkable, as the following breakdown shows:
In the 1972 presidential election, John Connally, Democratic former Texas governor and U.S. Treasury secretary, led a campaign committee called "Democrats for Nixon," in which prominent Democratic office-holders appealed to voters to reject the populist, anti-war platform of the party's candidate, U.S. Sen. George McGovern of South Dakota, in favor of re-electing Nixon.
Among the Democrats who endorsed Nixon were: Connally himself; former Florida Governor Farris Bryant; Nashville Mayor Beverly Briley; Former Boston Mayor John Collins; Frank Fitzsimmons, president of the International Brotherhood of Teamsters; Miami Mayor David Kennedy; and Leonard Marks, former director of the United States Information Agency (a now-defunct federal agency for U.S. public relations overseas). Nixon also obtained public support from John and James Roosevelt, the sons of former U.S. President Franklin Delano Roosevelt, in 1972.
Nixon's cross-party endorsements included the names of high-profile sitting Democratic office-holders (including the mayors of Nashville and Miami), while Biden's Republican supporters were largely retired, and none of the 27 names listed in the widely-shared Facebook meme were still in office. Nonetheless, we could not find a previous instance in which dozens of former members of Congress endorsed a presidential candidate from the other major party, outside a scenario in which a party was undergoing a schism.
The sheer volume of Republican support for the former vice president, along with the prominence and influence of some of those endorsing him (especially Kasich, Snyder, Warner and Dent, each of whom governed or represented potential battleground states in 2020), means a reasonable argument can be made that the overall level of Republican endorsement of Biden, if not the 27 names listed in the meme, has been unprecedented in the modern era of U.S. presidential elections.