作为党内快速崛起的明星,她是 2020 年共和党国民大会的演讲者之一。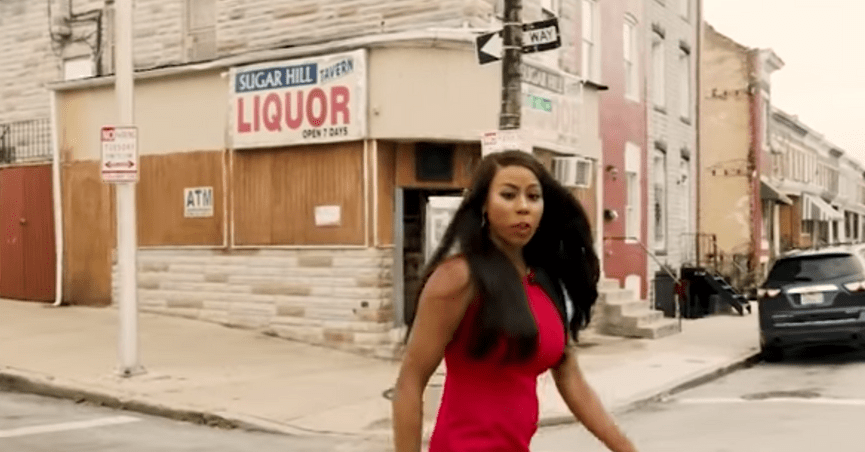 【原文】
Republican activist Kim Klacik first garnered national attention when U.S. President Donald Trump shared one her tweets with his millions of followers in July 2019, a post that showed trash surrounding some Baltimore homes and criticizing late Maryland Rep. Elijah E. Cummings, who had represented parts of the city for 23 years.
Then, roughly one year later, she released a new video on the social media platform, with a similar message. This time, however, with the explicit intent to convert Democrats to switch political parties in the upcoming 2020 election. She was campaigning to represent the area that Cummings did in Washington, D.C. — Maryland's 7th Congressional District — and Trump again used his social media popularity to spread Klacik's name by retweeting her video footage.
Kimberly will work with the Trump Administration and we will bring Baltimore back, and fast. Don't blow it Baltimore, the Democrats have destroyed your city! //t.co/PDdjgxbIHu

— Donald J. Trump (@realDonaldTrump) August 19, 2020
Is Klacik's Viral Ad an Accurate Depiction of Baltimore?
On Aug. 19, 2020, The Baltimore Sun's editorial board published a scathing commentary on Klacik's video message, claiming that she was placing inappropriate blame on Democratic leadership for "ruining" the city since she was not campaigning for Baltimore mayor or a seat on the Baltimore City Council but rather running for a congressional seat that not only covered the West Baltimore neighborhood, but some of the metro's well-to-do suburbs, as well. The board stated:
Whatever one may think of members of Congress, they don't run cities, counties or even states, they represent one of 435 votes in one chamber of the federal legislative branch. Maryland's 7th extends far beyond the city to Howard and Baltimore counties. 

[It's] ludicrous and overly simple to blame the city's ills on party affiliation. Concentrated poverty, substance abuse and a war on drugs that disproportionately criminalized low-income African Americans, racism and red-lining, the loss of blue collar jobs, collapsing public infrastructure, broken families and failing schools, these are among the major culprits. …

Once again, Baltimore is made to play the role of Urban Horror and to scare people who have never been here, will never visit and likely will never realize that, overall, average household income in the 7th District is above the national average. 
Overall, the board alleged Klacik used a neighborhood in West Baltimore to construct a political message that would resonate with voters nationally, and help Trump in his race for reelection against Democratic nominee Joe Biden on Nov. 3. Meanwhile, the board said the video did not accurately represent what it is like for most residents of Maryland's 7th Congressional District.
To determine if there was any credibility to that assertion, we compared the latest U.S. census data for the district and the city of Baltimore, since that was where scenes of the ad were shot, using the statistical table below.
 
Maryland's 7th Congressional District (see here)
Baltimore City (see here)
Total Population
716,136 people
602,495 people
Black Population
51.9% (371,523 people)
61.3% (369,090 people)
White Population
32.6% (233,481 people)
27.7% (166,647 people)
Median Household Income

 

$60,729
$51,000
Individuals Below Poverty Line

 

14.8% (27,050 people)
24.1% (29,166 people)
Vacant Housing Units

 

15.6% (49,845 properties)
19.2% (56,429 properties)
Based on that data, it was accurate to claim that the area for which Klacik was running to represent was whiter and wealthier than the city where she had recorded the campaign video, and it had less abandoned buildings. The Associated Press reported in July 2019, after Trump alleged the congressional district, which was then represented by Cummings, was a "disgusting, rat and rodent infested mess":
While parts of Maryland's 7th Congressional District have struggled with poverty and crime, it also includes more affluent areas and Baltimore landmarks such as Johns Hopkins University and its hospital, the Social Security Administration and the Centers for Medicare and Medicaid Services. Elsewhere are cultural touchstones like the Baltimore Museum of Art and the world-class Walters Art Museum. …

Trump's tweets paint an incomplete picture of a sprawling district that spans Baltimore City and parts of surrounding counties. It has stretches of empty storefronts and boarded-up homes, as well as trendy neighborhoods dotted with manicured parks and restaurants. It also has Pimlico Race Course, which is home to the Preakness Stakes, the second jewel of horse-racing's annual Triple Crown.
Baltimore residents said their city bears no resemblance to the place Trump described, though few would deny the city has problems with violent crime and drugs, per The Associated Press.
Next, we considered statistics for the neighborhood that was the filming location for at least portions of the campaign video — Baltimore's Penn North neighborhood — to determine its socioeconomic levels and if, or to what extent, they matched all Baltimore neighborhoods, since the ad suggested the neighborhood's conditions were representative of the entire city. We learned the area's residents are often combined with the adjacent Reservoir Hill neighborhood for reviews by the city's health department.
According to a 2017 analysis by the Baltimore City Health Department, which essentially distilled census data for neighborhood-by-neighborhood analysis, the following was true:
 
Penn North/Reservoir Hill
Baltimore City
Total Population
10,576 people
622,454 people
Black Population
85%
62.8%
White Population
10.9%
30.3%
Median Household Income

 

$33,264
$41,819
Families Below Poverty Line

 

40.4%
28.8%
Vacant Lots Per 10,000 Housing Units

 

466.9
677.3
In other words, the area where portions of the campaign video was filmed had a higher concentration of Black residents and families below the poverty line than the city overall, though a lower concentration of vacant lots per 10,000 housing units.
Additionally, the Penn North and Reservoir Hill neighborhoods tallied a slightly higher percentage of city requests for pest control because of rats (423.5 requests per 10,000 residents, compared to 408.8 per 10,000 Baltimore residents overall), and the neighborhoods' homicide rate was higher than all city neighborhoods (7.9 per 10,000 residents, compared to 3.9 per 10,000 city residents overall), the analysis showed.
Based on that statistical evaluation, we deemed it misleading to showcase the West Baltimore area as what it was like to live anywhere in the city, like the script of the campaign video suggested.
What Was Klacik's Response to Criticism?
In the absence of an interview with Klacik herself, we considered a letter by her published in The Baltimore Sun on Aug. 21, 2020, in which she defended the campaign video, and alleged the newspaper's journalists had not done their due diligence in the past to hold Democrats accountable. She stated:
I have a young daughter I love and would not dare subject her to the blight, soaring crime, broken schools and low expectations of the city. …

I presume you've written me off because President Donald Trump has brought unsolicited attention to my race and Baltimore's ills. I agree with some of his policies; I disagree with others. But I was raised to respect the president. …

It is true that last year I brought attention to trash in West Baltimore. The president used it to attack our city's failures. That was not my intention, but it happened. …

You speculate my ad was tailored to a national audience because I mentioned the failures of Democratic leadership in cities across the country. Ironically, I did that so no one could accuse me of beating up on just Baltimore as though our problems are unique. Because they are not.
Voters in Maryland's 7th Congressional District were preparing to choose between Klacik or incumbent Mfume in the general election on Nov. 3, 2020, as of this writing.