特朗普推广 @AlwaysActions 为总统推特饲料的信息(和不实信息)生态系统提供了一个迷人的见解。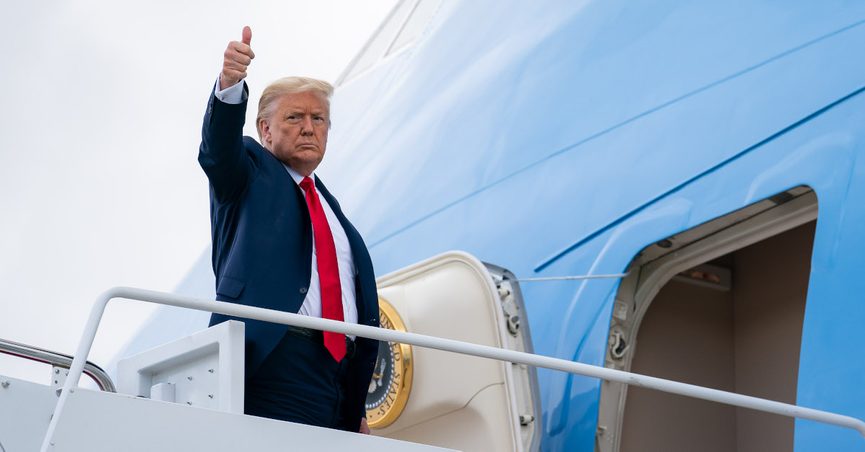 【原文】
Twitter has permanently suspended an account that repeatedly shared xenophobic, anti-Muslim, and hyperpartisan disinformation, after U.S. President Donald Trump promoted several of its tweets on Sep. 7, 2020. The company told Snopes the account @AlwaysActions was "violating Twitter's platform manipulation and spam policy" but declined to provide any further details.
According to Factbase, a repository of Trump's social media posts and public pronouncements, the president shared a total of 11 posts by @AlwaysActions on Sept. 7 to his 85 million Twitter followers. They provide a fascinating insight into the information (and disinformation) ecosystem that sometimes comprises the president's Twitter feed.
Race, Policing, and Protests
Most of the posts promoted by the president were racially charged in their content. For example, one of @AlwaysActions' videos carried the description "The Socialist Mainstream Media: White man attacked by an illegal alien and racist reporter." The footage showed a white man bleeding from his head, while being interviewed by a Univision reporter. The reporter asks the man, "Are you a racist?" which causes the injured man and a Black associate to bristle. At one point the white man says: "I'm standing here with a Black man!…If I'm standing with him, how could I be a racist?" The footage does not provide any evidence that the man's injury was caused by an immigrant living in the country illegally.
The account was also a prolific publisher of hyperpartisan and xenophobic disinformation, with a particular focus on anti-Muslim smears. We asked Twitter why it had banned @AlwaysActions on Sep. 7, but not before, and whether the increased exposure given to it by Trump's retweets had brought the account's violations to the attention of the company, or resulted in reports or complaints from other users. A Twitter spokesperson declined to answer those questions.
@AlwaysActions was registered in 2010, and in its first few years, it posted inoffensive and politically neutral "breaking news" updates with a particular focus on the New York area and on Israel-related news. (For a period, the account even listed a New York City phone number in its profile bio. Snopes called the number but did not receive any answer). 
In late 2015, the account began to focus more heavily on law enforcement-related matters, posting tributes to fallen officers and offering a greater volume of crime-related news. By the summer and fall of 2016, @AlwaysActions had shifted to posting right-wing content, supportive of then-presidential candidate Trump and critical of his Democratic opponent Hillary Clinton, as well as anti-immigration and anti-Muslim material. A review of the account's tweets, still visible on a related Facebook page, shows that between 2016 and 2018, @AlwaysActions frequently published and promoted discredited and debunked memes and claims attacking both Hillary and Bill Clinton, as well as the racially divisive material later shared by the president.
Since 2016, the account posted inflammatory and hyperpartisan right-wing content, especially memes and claims that targeted Muslims and Islam, many of them driven by disinformation. 
For example, in November 2017 @AlwaysActions tweeted out an article with the headline "Illegal Muslim From Iran Arrested for Starting California Wildfires," along with the hashtags "#MuslimBan" and "#MAGA." That article was entirely false, and originated in the website Freedum Junkshun, which is part of a network of sites and social media profiles operated by Christopher Blair, who labels his content as satire, even though it has in the past inspired death threats against its subjects.
Between April and August 2018, @AlwaysActions published the same video clip on six different occasions, each time claiming that it showed "Muslim refugees in France," and was proof of "Why we don't want them in the United States." Those tweets were accompanied by the pro-Trump slogans "KAG [Keep America Great)" and "America First." 
However, the footage posted by @AlwaysActions had nothing to do with Muslims, refugees, or Muslim refugees. In fact, it showed French taxi drivers protesting in Paris against the arrival of ride-sharing services including Uber. The graphic below shows the @AlwaysActions' tweet, alongside a screenshot of a Jan. 26, 2016, video posted to Facebook by the UK's Channel 4 News. The images are identical:
The other @AlwaysActions posts promoted by Trump were: A clip from Fox News host Laura Ingraham's 2016 Republican National Convention speech; a video of Jewish people dancing at a wedding while wearing pro-Trump T-shirts; a clip of a police officer in Michigan saving a choking baby; and a video meme with the caption "Share if you will always stand for the national anthem!" that appears to have originally been posted in 2017 by the Facebook page USADailyNews03.